Contact me or ask a question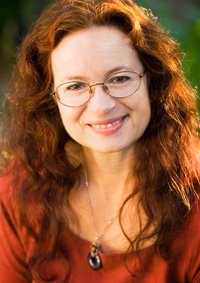 My name is Theresa Vernon, L.Ac. and I am a licensed acupuncturist, Chinese herbal therapist, and nutritionist in Northern California. I assist people by working long-distance all over the United States and in other countries. When working long-distance, we communicate by telephone and e-mail.

I spent over ten years fully resolving my own issues with chronic fatigue and adrenal fatigue. It was through this process and through working with many thousands of patients for over 30 years, that I learned how complex this condition is. The methods I emphasize have stood the test of time and have proven to be the most cost effective.
The initial discussion we will have is to allow me to understand your concerns and goals to determine whether nutritional and/or herbal therapy is suitable to meet them. This will be by telephone.  If you decide working with me is a good fit for you, the next step is to arrange for a hair tissue mineral analysis.

Hair Tissue Mineral Analysis

All nutritional and herbal programs are based on the hair mineral test results along with extensive consultations.  The hair testing process gives me a strong basis for understanding what the best therapies will be for your needs.  The re-tests help us see how well the therapies are working and how best to adjust them.  I will arrange to send you a test kit through the mail.  You will return the test kit to me when you have completed it.
I will submit the hair sample and test form to Analytical Research Labs, the lab founded by Dr. Paul Eck, and the test results are usually received by me within ten days to two weeks. The test results are prepared in the form of a very comprehensive report that explains in detail what is being tested, the actual results, extensive background information related to the findings and detailed recommendations for the patient based on the test results.
The recommendations are both dietary and for a specific Nutritional Balancing protocol that is appropriate for your current state of balance.  In certain cases, I may need to adjust the recommended program to better suit your needs.  Regular re-testing about every 3 to 4 months reveals more information about your condition and assures that the nutritional program is always current and addressing your specific needs. It is this re-testing and updating process that gives Nutritional Balancing its unusual effectiveness.
Once the results are in, we arrange to go over them in detail and decide what therapies will best meet your needs and abilities. In addition, any recommendations for Chinese Herbal Therapy will be discussed and implemented if appropriate. Regular communication is essential to succeed in implementing the therapies, to adjust for any special needs, and in coaching any dietary changes involved. This is done through telephone and e-mail contact as often as needed to resolve the issue or concern.  You will have unlimited follow-ups while working a program with me.

Every Healing Program Is Unique

Each person is unique and there is no single therapy that can address everyone's needs. For some, Nutritional Balancing  is all they need and they feel better very quickly.  For others, the addition of Chinese Herbal Therapy, special diets, and possibly some special adjustments and experiments will be required to get it just right. In some cases, these methods may not be appropriate for the condition. Every therapy is specific to you based on your condition, needs and abilities.
If you would like to discuss the possibility of working with me to improve your health issues, please fill in the contact form. If you would like me to call you directly, include the best telephone number to reach you. Or we can correspond via e-mail to answer any questions you may have.