What Are Infoceuticals?
Following the breakthrough research in structured water science, water memory, and the properties of resonance within the body, Fraser and Massey knew this advanced research held the key to restoring accurate information within the Human Body-field (HBF).
Structured water was shown to receive, store, and transmit information. And by holding a strong, coherent signal — like healthy cells do — structured water can use the principle of resonance to influence the fields of unhealthy cells and bring those fields back into coherence.
This is what Infoceuticals are designed for, and why they have produced such remarkable results in thousands upon thousands of people.
There are two keys here. First, Infoceuticals have to carry the right information to correct specific aspects of the HBF. Proprietary algorithms were developed by Fraser's matching techniques to represent corrective information through code, and this is imprinted into Infoceuticals using modulated photons.
Second, Infoceuticals must carry a strong, stable signal. This is done by imprinting them under a 10,000 volt electrostatic field.
In this way, again, Infoceuticals act like the information of healthy cells, using the principle of resonance to bring unhealthy cells back into alignment, back into coherence with the rest of the system, supporting the body's natural ability to heal and be energized.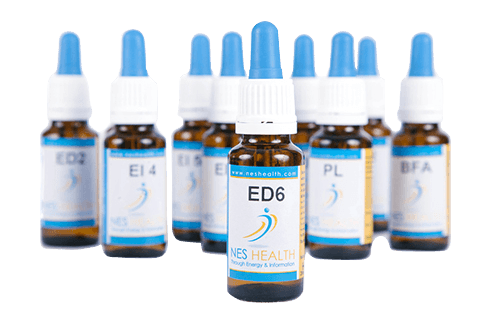 How do you determine what Infoceuticals to recommend?
The BioEnergetix Wellness bioenergetic scan detects energy field distortions and incorrect information. The program sorts the highest priorities for correction and those which will give the most benefit to the whole Human Body-field at that time. This will be shown as the recommended Infoceuticals in the scan results. There are other Infoceuticals that can be used to address specific symptoms, help with detox, improve the mental or emotional state, or boost the immune system that can be added to the basic recommendations if needed or desired.
The Foundation Standard Protocol is designed to correct the HBF by working from the most fundamental corrections such as Big Field Alignment and Polarity, and circadian rhythms such as Day and Night.  Aligning with these very large energies such as the earth's fields and the energy sources required during the day and the night is essential to fully correct the individual fields in our own bodies.
Then we go on to powering the organ fields with the Energetic Drivers, and on to regulating and organizing information flow with the Energy Integrators. These fields build on each other and flow into each other so it is important to correct them in the right order.