Adrenal Fatigue Diet
and Low Carb Diet

The Role of Sugar Intolerance and Addiction
in Chronic Illness
I have been working with chronic fatigue for  thirty-five years and I use hair tissue mineral analysis from Analytical Research Labs with all of my patients. Along with the indicators of adrenal fatigue which are always present in these cases, glucose intolerance and insulin resistance are nearly always revealed in the test results. 
I don't promote any specific diet in general, as it is very individual to each person.  But I do have decades of experience with ketogenic diets, although most people will not need such a strict diet.  A diet that excludes simple sugars is very often needed until the adrenals recover.  Fast carbs that cause blood sugar spikes are stimulating and fatiguing to the adrenal glands.  They could even be one of the causes of the long term adrenal stress.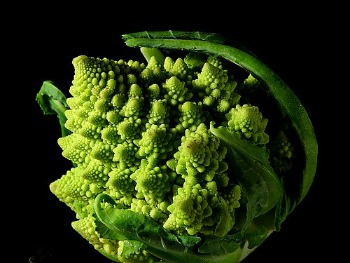 Over and over again, I hear people saying they had no idea that this was happening. Though not always, the most severe cases can't help but know how badly sugar affects them. But sometimes even then, they have remained very confused about why they have certain symptoms and problems. This is partly due to the aggressive promotion of low fat, high carb diets and the equally aggressive attacks against low carbohydrate diets that have been ongoing for over fifty years.
Once I have explained the test results and the need to eliminate all simple sugars from their diet, I often get calls and emails expressing amazement at how quickly they felt better and at what a big effect sugar and other high impact carbohydrates was having on them. This is even before they have begun using the Nutritional Balancing protocols based on the hair mineral test results.
For many people, certainly in my case, knowing this many years before could have changed the course of years of illness and suffering. But no health practitioner was going to tell us we needed a higher fat and lower carbohydrate diet.
An adrenal fatigue diet requires a low or no sugar, or possibly a low carb diet. Maintaining blood sugar balance is a function of the adrenal glands. The more work you give the adrenals by over eating sugars and possibly starches, the more stress you will put on your adrenal glands every single day no matter what else you do.
Complex Carbohydrates
I wish I had understood just how important a low carb diet was for my own health. The constant urging to eat so-called complex carbohydrates that I read in every book on health convinced me that starches were fundamentally different in some way from sugars. And very often the sugar in fruit was somehow considered to be very different from refined sugars or added sugars.
So I went on eating fruits of various types and a great many starchy foods made from whole grain flours for many, many years after I should have reduced them significantly in my diet. Therefore the damaging effects of unstable blood sugar went on and on for years until it resulted in chronic fatigue and adrenal fatigue.  Flour products break down very rapidly, but whole starchy carbs such as starchy vegetables, and whole grains, break down more slowly.  I had been careful with sweets for many many years, even giving up fruit for years at a time, but I never stopped eating large amounts of flour based starchy carbohydrates.
This was partly because of the very popular notion that only a vegetarian diet was truly healthy. A vegetarian diet is always high in carbohydrate because all of the foods being used to substitute for animal proteins are high in starch especially beans and grains. They are fine as a moderate source of starchy carbs, but not so good for protein.  I did eat eggs and dairy foods, but in my case it was a real problem due to the fact that I am sensitive to gluten and casein, a common protein in dairy products. Soy also had many undesirable effects on me and I became highly sensitive to it too.
What I never understood for far too long was that flour based complex carbohydrate turns to sugar very quickly in the body. Once you grind any grain or other starchy food into a flour, it breaks down very rapidly resulting in a rapid rise in blood sugar. And this is the problem. Constant and large increases in the blood sugar levels at most every meal and snack for years and years is very hard on the body. More and more evidence is making it clear that our bodies do not handle this typical agriculture based high carbohydrate diet. The constant consumption of hundreds of grams of any kind of carbohydrate per day as has been recommended for over fifty years has resulted in rising levels of all of the killer diseases.
Diabetes Epidemic
After years of this approach to nutrition, diabetes has increased nearly 50 percent in the past ten years alone according to the Centers for Disease Control with incidence expected to grow another 165 percent by 2050 if current trends continue. One in every three children born in the year 2000 is expected to develop diabetes. Diabetes is the leading cause of heart disease and 75 percent of those with diabetes will die of heart disease.
The overall risk of death for those with diabetes is twice than for those without it. Most people do have a choice when it comes to Type 2 diabetes. It is almost entirely preventable. Identifying the metabolic problems that signal the beginnings of carbohydrate intolerance well before the occurrence of the official blood sugar levels defined as diabetes is crucial for good health. Diabetes develops over a great many years beginning in childhood for many people.
Sugar Is An Adrenal Stimulant
High impact, fast carbs which cause quick rises in blood sugar levels because they enter the blood stream so rapidly, are a major source of daily adrenal stress. High blood sugar causes cellular damage and is considered an emergency by the body. Any emergency will call on the adrenals, the primary stress gland. In fact, this is where the "sugar rush" comes from. It is activating the adrenals just the way stimulants such as caffeine and amphetamine do.
When copper and other metal toxicities are present, adrenal recovery is essential to restore the ability to eliminate metals effectively. Constantly stimulating the adrenals with sugar, keeping them over active, will not allow them to rest and rebuild. Just as "speed kills" because it is so exhausting to the body, so does sugar and other high impact carbs.
Lower Carb Diets Are Not Just For Weight Loss
One of the things that was so confusing for me, was that I was not overweight for most of my life. I never struggled with weight issues until I was over 40 years old. Then the problem came on suddenly and was completely unresponsive to anything except a strict low carb diet. Previously, regular exercise was effective. Also, eliminating food allergens made a big difference in my health for a few years.
But as I continued to stress my body with excessive flour based starchy foods, my health remained very precarious. Good for a while and then it would start declining again. Once I saw how important a low carb diet was for my sons who had no weight to lose at all, I began to see that a low carb diet was not just about losing fat although it is often the best way to do that. They ate a few more starchy carbs than I did, but very few compared to most people their ages.
Both of them benefited from a lower carb diet for mental challenges more than physical problems and I have seen this over and over with young people and children with behavior issues, attention deficit problems and other health problems that do not include being overweight. The biggest change in the diet for these kids is what is eaten for breakfast.
So many people start the day with meals that are nearly all starch and sugar. Bowls of cereal, hot or cold, toast, muffins, bagels, fruit and so on, are loaded with high impact carbs that shoot the blood sugar up and are low in protein. Protein is needed to make nearly every body structure: connective tissues, enzymes, neurotransmitters, immune cells, even the bone matrix is made of protein.
Cortisol and Catabolism
A low protein breakfast after hours of fasting over night will result in a very difficult day for young and old. Adrenal burnout, a condition in which the adrenal hormone cortisol is dominating, promotes catabolism, or break down of the proteins in body tissues. Catabolism is an emergency stress response that allows the body to keep going under severe and prolonged stress by breaking down the body tissues to be used as fuel. Disturbed cortisol production and regulation such as a flat cortisol curve where the cortisol does not decline at night when it should, is an important cause of insulin resistance, carbohydrate intolerance, and obesity. It contributes to nearly every chronic illness.
For those with severe adrenal stress, this is happening every day and low protein meals make this problem even worse. Many children with significant health problems show adrenal burnout on the hair tissue mineral analysis test. A protein breakfast is best for them and everyone else. We need protein regularly throughout the day or we must resort to breaking down our own tissues to get it. Protein must be eaten. It cannot be made from fat or carbohydrate.
Adrenal fatigue is caused by prolonged or severe stress or trauma. The adrenal glands produce the glucocorticoid hormones such as cortisol whose job it is to stabilize the blood sugar. Imbalances in their production, can cause or worsen carbohydrate intolerance. Adrenal fatigue is becoming much more common as our society takes long work hours and high stress levels as a normal part of life. Over eating carbohydrates is itself a cause of adrenal stress and fatigue. For many, an adrenal fatigue diet of low carbs and the elimination of all other stimulants is essential in order to allow the adrenal glands to rest and recover.
Oxidation Rate
The oxidation rate, fast or slow, is important in determining the nutrient mix. Hair tissue mineral analysis testing with Analytical Research Labs will determine your oxidation rate and indicate the basic dietary recommendations for your type. Both slow and fast oxidation are due to different stages of adrenal stress and burnout and balancing the oxidation rate is an essential part of an adrenal fatigue diet and supplement program. Using the Atkins method to test your own carbohydrate tolerance levels is the surest way to get it right.
This issue is particularly important for fast oxidizers as their need for much higher fat and protein goes against the bulk of dietary advice for the past 50 years and they can struggle with many health problems while following a so-called healthy low fat, high carb diet. Many of the fast oxidizer symptoms are mental and emotional and higher fat and protein can be very stabilizing and calming for fast oxidizers who struggle with strong mood swings and physical crashing.
The standard recommendation for slow oxidizers is to eat a low fat diet. I have found that this is not a good recommendation for many slow oxidizers including myself when I had that condition. This belief dates back to the 1970s when saying that anyone at all, such as fast oxidizers, should eat more fat was very radical and subject to attacks and criticism such as those directed to Dr. Atkins at the time.
What I have found is that slow oxidizers can feel better with a lower fat diet than the very high fat diet fast oxidizers often feel best with. You could call it a moderate fat diet. But this is not always the case. For those with significant blood sugar instability such as hypoglycemia or seriously high blood sugar, fat is still the best macro-nutrient to keep blood sugar balanced and as the primary fuel for the body.
Modern Fruits
For so many people, stopping all fruit consumption is the missing link that allows them to really begin improving their health. Fruit is constantly recommended for daily consumption in a healthy, balanced diet, but for those who have developed carbohydrate intolerance (and this is a great many people these days), it is just too high in simple sugars. A small amount as part of an occasional dessert may be tolerated, but daily consumption of full pieces of fruit can cause a wide range of health issues, mental and physical.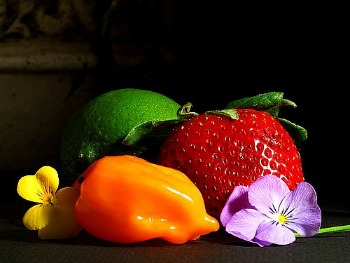 Modern fruits have been bred for hundreds of years to be large and sugary. You will not see fruits like these growing in a forest somewhere. Even a hundred years ago, most fruits were smaller and more tart. Now, even truly low carb fruits like raspberries are being bred to be larger and sweeter because that is what people want. Strawberries are twice the size they were even forty years ago. So the trend continues. We now have candy bars that grow on trees.
There are a few truly low carb fruits including lemons, limes, kiwis and blueberries, raspberries and strawberries in moderate amounts.  When fruit is eaten very sparingly, keeping the carbs in the "vegetable range" such as the fruits used in some of the low carb desserts in the Cookbook, it can be part of a carbohydrate controlled diet.  But many people find that if they eat a little, they will end up eating a lot.

There Are No Essential Carbohydrates
Although there are essential fatty acids and essential amino acids that we must have from the diet, there is no such thing as an essential carbohydrate. Our bodies are fully capable of living without them and certain groups of people have for generations. The introduction of agricultural carbs into the diet has been recognized as having changed the health of people thousands of years ago and some of us are still not well adapted to these foods. This is not to say we should not eat healthy carbohydrate foods such as vegetables, nuts, berries, whole grains, or some dairy foods as tolerated.

There are many people who do have a higher carbohydrate tolerance than others but they are not in the majority. 200 to 300 grams of carbohydrate per day is a very high intake for most people. For those with a strong carbohydrate intolerance, the best adrenal fatigue diet is a truly low carb, ketogenic diet where fat is the primary fuel for energy. A ketogenic diet, one that promotes dietary ketosis, is usually one where the daily intake of carbs, not counting fiber, is 50 grams per day or less. The Atkins diet is a well-known example of a ketogenic diet.
Hypoglycemia, hyperinsulinism, and fast oxidation all benefit from a low carbohydrate and higher fat diet. Fat is the only major food component that does not raise the blood sugar and it will buffer the blood sugar effects of carbohydrate and protein. A low carb diet can prevent the development of diabetes in those who are already exhibiting the signs of carbohydrate intolerance, hypoglycemia and hyperinsulinism, also known as the metabolic syndrome. Type 2 diabetes is an epidemic in this country and for most people, the first major sign is obesity. 80% of type 2 diabetics are overweight.
Keto Adaptation
Certain people have a natural intolerance to high carbohydrate diets as their metabolism is geared to a hunter/gather or paleo type diet. They will show carbohydrate intolerance from a young age and will suffer serious health problems as a result of the so-called healthy high carb, low fat diet. Consuming fat as the primary fuel changes the bodys usage and need for the different types of fat. When fat is used as a fuel, it is the mono-unsaturated and saturated fats that are prefered. A low carb diet must have adequate fat for fuel in order to be healthy. Salt must also be eaten in adequate amounts.
When the body is keto adapted and using fat as the primary fuel, salt is more readily excreted through the kidneys. High carbohydrate intake shifts the bodys usage of fat and salt in ways that have been observed to contribute to many health concerns. But removing fat and salt from the diet has not yielded the wide spread improvements in health that it should have if it were really the underlying cause of the problem.
Most likely these issues are symptoms of carbohydrate intolerance. Carbohydrate intolerance affects both the body and the mind, disturbing the endocrine system, stress response, immune function and mental balance. Sugar addiction can be the beginning and the driver of numerous other addictions starting in childhood.
The constant focus on the cholesterol theory and the attempt to prove it has resulted in a severe blind spot in medical practice when it comes to the dangers of sugar and a high carbohydrate consumption. The recommendation for a low fat diet has resulted in many unexpected consequences especially an explosion in obesity and diabetes even in children. As scientific methods have continued to improve these past fifty years, it has become clear that the cholesterol theory as it has been promoted is wrong and the recommendations that have been based on it have been a failure.
Sugar and Carbohydrate Addiction
We all know how hard it can be to give up sweets and starchy foods like bread and chips and for many people there will even be a physical withdrawal period that is not at all comfortable. It has become known as "the Atkins flu" because it does involve the classic flu-like detox symptoms that can occur during withdrawal or detox from any substance that has a toxic and addicting affect on your body.
It can certainly happen during withdrawal from drugs, alcohol or even certain medications, but also during die-off from candida (which often occurs when sugar is stopped), withdrawal from food allergy/addictions, heavy metal release and other detox protocols. It is part of the healing crisis which can occur whenever we open the door to improved health by eliminating toxic substances from the body.
This is often the barrier that keeps us going back to foods we know are bad for us as in any other addiction. Addictions are also coping mechanisms. They develop over time as we become dependent on a substance or food to deal with pain and stress. As we come to rely on the addiction to cope and comfort, we lose our abilities to do these things without our drug of choice. So giving up what many people will call their best friend (smokers often call cigarettes their best friend for instance), is not an easy or casual choice and needs to be done with compassion for yourself and your needs.
Be Sure You Are Enjoying Your Food
I find that making sugar free desserts such as the ones in the Cookbook section can be essential for success. Without them you may feel you are doing very well and don't miss your goodies at all and then for no particular reason, you find yourself eating high sugar, high starch foods. It can be a totally unconscious behavior that you won't be able to explain later. This is a sign that you are missing the desserts in your life and it is important to replace them with something really delicious.
When I have to tell parents they need to stop giving their child fruit and other sugars, it can be a major challenge. They cannot imagine how to successfully do that since the child is very attached to these foods. My standard recommendation for many years has been to make the Carrot Cake recipe in the Cookbook section and keep it on hand all the time for a while. Over and over, parents have told me, the Carrot Cake works! Once a carbohydrate intolerant child is off the simple sugars and breads, they often feel so much better that they are surprisingly cooperative and careful about eating those foods.
This can certainly apply to adults as well. For many of my patients who show a significant carbohydrate intolerance on the results of their hair tissue mineral analysis, the recommendation to eliminate all simple sugars can be very difficult to hear. Many will say they cannot function or work without the sugar they eat. This can be true for those with very fatigued adrenal glands.
The solution for most of these people is getting on a properly designed Nutritional Balancing supplement program. I have been told many times that once they began the supplements, they no long needed the sugar at all. For others, tapering off sugar will be necessary as they regain their real cellular energy from their program. Sugar is a powerful adrenal stimulant and getting off it can be like stopping any other stimulant.
Others find that they really must give up all sweet tasting foods for some time to avoid sugar cravings. Even high fat, sugar free desserts will be something they find hard to control their consumption of. But for those whose craving are driven by high insulin levels and blood sugar swings, they work very well. Over time, as health improves, the blood sugar is very stable and tastes change on a low carb diet, you may not need the desserts as much or even at all. You may even forget about them for weeks or months at a time.
Cheating on Low Carb Diets Will Greatly
Reduce Their Effectiveness
It may be hard to believe now, but this is how it usually goes when you stay on your diet without cheating. Even occasional cheats can be very destabilizing and often results in days or weeks of cravings until you get over it. Just as with alcoholism where one drink is too many and a thousand drinks won't be enough, the same thing happens with sugar or high impact starches like bread. Once you start, you may not be able to stop until a fair amount of damage has occurred.
For those with significant sugar and food addiction issues, it may be necessary to find a support group. The online support boards for low carb diets can be very helpful. I never really got my diet right for the first few years because I did keep breaking the diet for various reasons, partly because I hadn't yet developed my great low carb breads. I was a bread-o-holic in the worst way.
So I joined a 100 day cheat-free challenge where I checked in every day to report whether I had cheated. They say it takes 100 days to make a new habit automatic. I learned a great deal about myself and my diet on that challenge. I also learned much about the finer points of a low carb diet and when I was tempted to break the diet, I would go and read the posts at lowcarbfriends.com for strength and inspiration to continue my recovery from food addictions.
Insulin Resistance
A controlled carbohydrate diet is specifically geared to sufferers of hyperinsulinism meaning that you over-secrete insulin in response to sugars and starches in the diet. How can you tell that you have the problem? A high calcium/magnesium ratio on the hair tissue mineral analysis test is a clear indicator. Reactive hypoglycemia, uncontrolled appetite and food cravings, adrenal fatigue, hypertension, Type 2 diabetes, heart disease, and obesity with one or more of these problems all are strong signs of blood sugar imbalances and high insulin. These problems are mainly due to over eating carbohydrate beyond your personal tolerance level but will also result from very chronic stress.
Carbohydrate intolerance is also known as insulin resistance as the insulin production is often too high yet the insulin is not working at the cell membrane. In many cases, the blood insulin is always above normal. For others, adrenal weakness and burnout is the main cause of blood sugar swings. As the condition progresses, insulin resistance develops and worsens. The body must secrete more and more insulin to get the same response from the cells. The more chronically high your insulin levels are, the more resistant to fat loss your body becomes because insulin is a fat storing hormone.
In many cases insulin is secreted too late after the blood sugar has risen more than it should, and then a large amount is released which drives the blood sugar back down too fast and too low. This is called reactive hypoglycemia and it causes a great many uncomfortable or even debilitating symptoms. The sudden weakness, fatigue, anxiety, shaking, sweating, brain fog and sleepiness that arrive an hour or two after a meal can be very alarming and is often not identified by a wide range of health practitioners. Even if it is identified, they may recommend eating more sugar instead of less. This will just keep the problem going for years at a time until the health consequences become more and more serious.
All of this can be happening even when the blood tests such as fasting glucose and A1c are completely normal because the blood sugar is a dynamic and constantly changing aspect of body function. In general, we eat more carbohydrate than is healthy for us. For a good two-thirds of the population, what has become normal consumption is enough to result in significant health problems often beginning in childhood.
Dr. Atkins
Dr. Atkins deserves great credit for his pioneering work in controlled carbohydrate nutrition at a time when he was being constantly attacked for it. He was one of the first doctors to publicly challenge the hypothesis that eating cholesterol and so-called saturated fat (in other words, animal-based fats) raised blood cholesterol and caused heart disease. This hypothesis has been thoroughly discredited now although the media has still not caught up to that fact.
What many do not understand about Dr. Atkins diet, is that it is an elimination and challenge diet for carbohydrates. They are called elimination/challenge diets because you eliminate the possibly offending items, usually for about two weeks or until symptoms improve, then systematically reintroduce them (that is the challenge part) to observe any reactions or effects. Atkins Induction is exactly that. Carbohydrate intake is reduced to a small amount of green, non-starchy vegetables, and held at that level for about two weeks, and then slowly and in a systematic manner, carbohydrate foods are reintroduced at the rate of 5 grams of carbs per week.
Starting with the most easily tolerated carbohydrate foods, such as additional vegetables, you work up to trying the more troublesome ones such as fruit and grains, to determine your individual carbohydrate tolerance. Individual tolerance can vary from under 20 to over 100 net carbs per day. See Dr. Atkins' New Diet Revolution for the details. Net carbs are total carbohydrate content minus fiber and sugar alcohols. Both of these are considered to be carbohydrate, but they have little or no impact on blood sugar levels.
After over 15 years on a low carb, ketogenic diet, I wish I had started it twenty years before I did. I believe I could have avoided many years of illness and suffering if I had gone the low carb way when I was younger instead of the vegetarian and semi-vegetarian, low fat way that was in every single book on healthy diet for thirty years except for Dr. Atkins. But because the focus was on weight loss, which I really didn't need, I thought it did not apply to me. I do recommend Dr. Atkins' Diabetes Revolution is an excellent book on low carb diets for health more than for weight loss.
The Ketogenic Diet
As Dr. Atkins points out in his writings, you cannot go half way on a low carb diet. Every time you break the diet with high impact starches or sugars, you take the body out of dietary ketosis. High blood sugar is so damaging, that whenever it is present, the body must prioritize the consumption of that sugar in the cells for energy, the storage of some of it as glycogen in the liver and muscles and the conversion of it to tri-glycerides for fat storage.
This is achieved by the release of large amounts of insulin. Once this has occurred, stored fat can no longer be accessed to be used to make energy. Until the high insulin declines, that fat is locked away. And until the glycogen stores are depleted, the body will use those instead of stored fat for energy. This is why overweight people are so hungry even though they are carrying huge amounts of extra fuel on their body.
Breaking the diet just twice per week will keep you from achieving keto adaptation and effective dietary ketosis where you are producing adequate amounts of ketone bodies to fuel the body and the brain. The brain will be adversely affected by inadequate ketone production on a low carb diet.
The brain must have either adequate glucose or adequate ketones for proper function. This is why a low fat and low carb diet is the worst of both worlds. You do have to pick a side and stick with it. High carb and high fat clearly doesn't work either. So we are left with either low fat or low carb. If you are carbohydrate intolerant, then there is really only one choice for a healthy diet.
Dietary Ketosis
Keto adaptation rarely occurs on a diet over 50 grams of net carbs per day. For many, even this is too high to result in dietary ketosis. That is why the Atkins diet begins with the Induction level of 20 grams of net carbs per day. Once you are in ketosis, then you add back well tolerated carbs such as more vegetables, nuts or dairy products slowly and observe the effect it has on your energy, weight, food cravings and appetite. If the additional carbs do not cause any problems, then you have a higher tolerance. For some, 20 grams is the most they can eat without difficulties.
I should point out that dietary ketosis and diabetic ketoacidosis are not the same. The constant confusion of one for the other even by trained medical personnel who should know better has been used as a spurious charge against the safety of low carb diets for many years now. The average blood levels of ketones in a keto adapted person are usually no higher than 3 mM (millimolar). In diabetic ketoacidosis, a condition that occurs with insulin dependent diabetics, the serum ketone levels reach 15 to 25 mM, five to ten times higher than the levels in nutritional ketosis.
Up to the 1920s ketogenic diets were used in medicine in the treatment of diabetes and epilepsy. At that time, there was no other effective treatments for these conditions and these diets were used by the patients for years safely and with good results. With the availability of insulin and anti-seizure drugs, these diets fell out of favor. The ketogenic diet is still used and administered at Johns Hopkins for the treatment of epilepsy. The excellent movie, First Do No Harm, tells the story of the modern use and misunderstanding of ketogenic diets for epilepsy.
When a ketogenic diet is not for fat loss then adequate calories and fat are essential to maintain a healthy body weight. Protein intake ranges from 75 to 150 grams per day depending on body size and activity level. Carbohydrate is maintained at the level tolerated by the individual. The range of carbohydrate tolerance is very large, from 10 grams to 300 grams or more per day. The notion that we can just arbitrarily say 250 grams for everyone, or 55% of calories or any of the typical recommendations that are made even for diabetics really makes no sense at all. Carbohydrate tolerance changes with exercise, stress and age so even if we had a higher tolerance at one time, it can change drastically and suddenly, particularly with extreme and prolonged stress.
The Dawn Phenomenon
There are other subtle problems that can slow or stop progress in weight loss and health gains for those with a strong glucose intolerance. As Dr. Bernstein explains in his excellent book, Dr. Bernstein's Diabetes Solution, we all clear insulin from our blood streams at a higher rate first thing in the morning. He calls this the "Dawn Phenomenon". For diabetics, this explains why the blood sugar can rise in the morning with no food intake. But for hypogycemics and other sufferers of hyperinsulinism, this can explain why we have a stronger reaction to glycemic foods first thing in the morning.
The morning clearing of insulin from the blood allows the blood sugar to get higher with less carb and the higher the blood sugar spike, the higher the insulin release. If this happens first thing in the morning, a person with glucose intolerance will experience blood sugar swings and increased appetite and cravings for the rest of the day. In my experience, it will not calm down until the next morning.
Therefore, it is important to be the most cautious with any food that can cause a glycemic [sugar] effect on the blood including protein foods, first thing in the morning. Foods that are not a problem in the afternoon and evening can throw your blood sugar off for the rest of the day when eaten at breakfast. The more severe your hypoglycemia or the more resistant to fat loss you are, the more important a high fat breakfast becomes because fat is the only food that does not cause a rise in blood sugar. Cheesecake or coconut pie are particularly helpful in promoting more blood sugar stability. (See Cookbook.)
The Chinese Restaurant Effect
Another more subtle issue that Dr. Bernstein explains is the "Chinese Restaurant Effect", which is that large amounts of even very low carb foods can cause a rise in blood sugar. For those with hypoglycemia and hyperinsulinism, this can be a problem due to the rise in blood sugar. Anything that causes a fast rise, a blood sugar spike, will cause over-secretion of insulin and adrenal stress.
The subsequent blood sugar drops will keep you on the blood sugar roller coaster and will increase appetite and resistance to fat loss. If your hypoglycemia is not stabilizing and your hunger is still excessive as shown by an inability to lose excess fat, the chances are that your meals are too large for your metabolism.
You are simply eating too much at one time which actually makes you hungrier later on and increases your overall food intake. This is where the well-known recommendation to eat 4 to 5 small meals per day comes in. You can eat less with a more stable blood sugar. You will lose fat and have more energy as your food goes to produce energy instead of going into storage as fat. About 300 to 500 calories per meal is the maximum to avoid the "Chinese Restaurant Effect" with low carb meals.
Carbohydrate Tolerance Is Very Individual
It will take some time to fully work out your own best diet because a diet is very complex and what works for others simply may not work for you. It is possible to be sensitive to just about any food even if no one else is so listening to the body carefully is needed in order to see what agrees with you. I did food diaries periodically for years in order to have enough data on what I was actually eating to be able to tell what worked and what didn't.
You can use any kind of notebook or paper.  There are many types of food diaries available if you would like a fill in the blank format.  I counted everything: fat, fiber, protein, calories and carbohydrate. I have been resistant to fat loss so I needed all the details I could get. I wrote down everything that passed my lips while monitoring my progress in health and weight loss. I call it the lab rat phase where we are weighing and measuring everything to really know what we are doing. It is very easy to tell yourself you are doing well enough when you really aren't.
Luckily for many people, it really isn't so complicated. They get on the Atkins Induction, feel better, drop a few pounds and then easily determine their own carbohydrate tolerance and go on doing well. For those of us with long histories of illness, it may be a bit trickier. But if you just keep working on it day by day, you will get it right and reap the rewards of a diet that really works for you.
Cookbook
I have developed many low carb and food allergy recipes over the years which I feel are superior to many that are usually available. They are low carb but also grain free, soy free and in many cases, dairy free. Go to the Cookbook section to see the recipes.
Even if you do not need a strict low carb diet, the sugar free desserts are very helpful in getting of off simple sugars.