Heavy Metals and the Flora
The effect of heavy metals on bacteria is quite variable. For many the effects are the same as they are for cells in the body such as blocking uptake of needed nutrients, substituting for them in the cell metabolism, creating more free radicals, inactivating enzyme functions and so forth. Some bacteria have developed the ability to block heavy metal absorption, rapidly excrete heavy metal or bind the metals in the cell in ways that deactivate their toxic effects. Due to the lack of full knowledge of the bowel contents and of the exact effects of metal on the millions of bacteria, it is hard to say what effect ingestion of heavy metal has on the flora in any specific way.
The toxicity of metals in the gut are strongly moderated by the presence of metallothionein. Metallothionein is involved in many functions of the body, including immunity, brain and gastrointestinal tract maturation, and the regulation of metals. Metallothionein is essential for maintenance of the proper ratio of copper to zinc. So much so, that a zinc/copper imbalance is the main indicator for a metallothionein malfunction. The malfunction could be due to a genetic weakness but may also be primarily induced by nutritional deficiencies and imbalances. The primary nutrient needed in the formation of metallothionein is zinc.
Therefore, metals that compete with zinc such as mercury and cadmium will eventually disturb metallothionein function. Metallothionein is crucial to the body in regulating and coping with toxic metals. It envelopes metals such as mercury, lead and cadmium, binding with them and carrying them out of the body. Mercury or lead in the gut require metallothionein in order to disable the toxic substance.
When mercury is ingested in any form, it produces destructive changes in the mucous membrane linings of the gastro-intestinal tract. It enters the blood circulation, travels to the tissues, and then damages literally every cell with which it comes into contact. Mercury has a long history of use as a disinfectant, and antibiotic.  It is still used as an antibacterial preservative so it is certain that it would kill at least some of the flora. Ideally, ingested mercury is bound to metallothionein and transported out of the body through the bile and through the kidneys.
Without the effect of metallothionein, the toxic metals will interact with chemicals called sulfhydral groups. A combination of sulphur and hydrogen, these groups have tremendous power to bind to mercury, lead, and cadmium but especially mercury. Among the sulfhydral groups in the intestines are the enzymes that break down casein and gluten. Toxic metals and low zinc interfere with the enzyme functions giving rise to gluten intolerance to grains such as wheat, rye, barley and oats, and to dairy intolerance.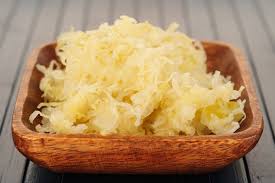 Daily Consumption of Probiotics Is
An Ancient Practice for Health
The use of probiotics is an ancient practice thousands of years old. All over the world people have used lactic acid producing bacteria to ferment milk, fruit and vegetables, beans, fish meat and cereal. Fermented foods taste better, are easier to digest and keep longer.
Sauerkraut, sourdough breads, salami, olives, yogurt, kefir, cheeses, soy sauce, miso and fermented grains are still eaten all over the world. Lactobacilli are a large family of bacteria that are essential inhabitants of the gut, mucous membranes throughout the body, and are present in large numbers in human breast milk.
Probiotic spores have been shown to be a crucial part of the gut flora.  These bacterial strains are very common in people who live close to nature such as hunter/gatherers, yet they are nearly absent from city dwellers.  They nourish your own good flora.

Drugs of all kinds, chlorine, sugar, alcohol, heavy metals, toxic chemicals, nutritional deficiencies and immune deficiencies all deplete the beneficial flora and favor pathogenic organisms.  Because of this constant toxic exposure, everyone needs to constantly promote the health of the flora. 
To restore and keep the tremendous health benefits of a healthy flora, the use of probiotic supplements, probiotic foods, and pre-biotics which feed the flora such as fiber and inulin along with the avoidance of toxins of all kinds must be a lifetime process.

Re-establishing a Healthy Flora
Correcting gut dysbiosis requires an aggressive program of no sugar from any source including fruit, and a low carbohydrate intake combined with increasing the levels of beneficial flora with probiotic supplements as tolerated.  Various herbs and other substances kill yeasts and pathogenic bacteria such as garlic supplements of all kinds. Although eating garlic is always a good idea, supplements are required for an effective result when fighting infections and over-growths of pathogens such as candida.
The most effective herbal treatment I have ever found for the control of candida and the restoration of good health after years of dysbiosis is a Chinese herbal formula called Health Concerns Phellostatin. This product must be used very cautiously at first as it is very effective and can cause significant discomfort due to the toxic effects of die-off of the pathogens in the gut if the dose is too high.
It is best to work up to a high dose of probiotics and garlic supplements, and make sure sugar is completely out of the diet before attempting to use Phellostatin. It will not only kill pathogens, it will help the body heal from the damage caused by candida overgrowth.
Just Thrive or Mega Sporebiotic are the best probiotic formulas to rebuild the beneficial intestinal flora. The probiotic spores survive the digestive tract 100%, unlike other probiotic formulas. 

They garden the gut, killing off the bad bugs and feeding the good ones.  They nourish the gut lining, help digest food, make antibiotics that kill candida and pathogenic bacteria strains, feed your own good flora, and produce vitamins -- including beta-carotene and Co-Q10.  They can improve mood issues and train the immune system of the gut improving auto-immune and immune deficiency issues.  Excellent for irritable bowel conditions.

They are particularly helpful for SIBO and candida.  Start at a low dose, 1/4 to 1/2 capsule every other day, as die off will happen fairly strongly at first for most people.  Work up to the full dose of one capsule per day.  A sugar-free diet is essential when clearing candida and gut infections.
Candida Die-Off and Detox
It is important to kill off candida slowly.  Trying to eliminate it too quickly can result in severe reactions including a flare up of symptoms related to the candida infection, flu-like detox symptoms that can become debilitating, all types of digestive discomfort and even swelling of the liver as the body is overwhelmed with the release of toxins as the candida is killed.  Always back off on the dose of anything designed to kill yeast whether a medication, herbal formula or other method if these symptoms occur.  Mild symptoms that are tolerable and come and go are normal.

The well known and commonly available Chinese herbal formula called Yin Chao, or Yin Qiao (or Cold Snap in health food stores) is very helpful in relieving detox and die-off symptoms.  It can also be used for general discomfort ranging from sore throats, insect bites, ear aches, and non-chronic headaches to poison oak and neuralgia, especially trigeminal neuralgia. It is especially helpful in candida detoxification and can be used quite freely to control the flu-like symptoms typical of candida die off.
It can be taken up to every hour at first until the symptoms begin to subside. Then just take it whenever the symptoms begin to re-occur. Taken right away and frequently during the onset of a cold, it can stop it or make it much milder. Yin Chao is very helpful for cold and flu symptoms and reduces fever. The main contraindication to high doses is loose bowels although only a few have this problem and it is usually temporary. For a few, it is just too laxative at high doses.
After a while, as the pathogens clear the system, the die-off and detox symptoms will become mild or non-existent. The liver will be able to handle the toxins released and no particular symptoms will occur. The reduction in toxicity over all means you will feel better and better as health is restored.