Contact me or ask a question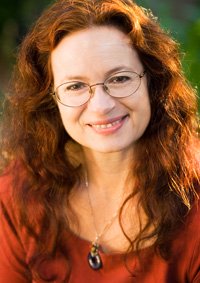 My name is Theresa Vernon, L.Ac. and I am a licensed acupuncturist, Chinese herbal therapist, and nutritionist. I assist people by working long-distance all over the United States and in other countries. When working long-distance, we communicate by telephone and e-mail.

I spent over ten years fully resolving my own issues with chronic fatigue and adrenal fatigue. It was through this process and through working with many thousands of patients for over 35 years, that I learned how complex this condition is. The methods I emphasize have stood the test of time and have proven to be the most cost effective.
The initial discussion we will have is to allow me to understand your concerns and goals to determine whether nutritional and/or herbal therapy is suitable to meet them. This will be by telephone.  If you decide working with me is a good fit for you, the next step is to arrange for a hair tissue mineral analysis.

Hair Tissue Mineral Analysis
and Nutritional Balancing

All nutritional and herbal programs are based on the hair mineral test results along with extensive consultations.  Most hair testing is designed to detect heavy metal toxicities, but the hair test developed by Dr. Paul Eck is a metabolic test that reveals stress handling, glucose handling, protein utilization, adrenal fatigue and/or burnout, oxidation rate, and more.  We may also see some heavy metals or high copper, but these often do not show up until you have been on a healing program for some months.  
The hair testing process gives me a strong basis for understanding what the best therapies will be for your needs and is the basis for your Nutritional Balancing program.  The re-tests help us see how well the therapies are working and how best to adjust them.  I will arrange to send you a test kit through the mail.  You will return the test kit to me when you have completed it.
I will submit the hair sample and test form to Analytical Research Labs, the lab founded by Dr. Paul Eck, and the test results are usually received by me within ten days to two weeks.  I have always worked directly with Analytical Research Labs, utilizing the lab protocols that cured all of my chronic illnesses. 
Some practitioners have created their own systems of "Nutritional Balancing", but they are very different than the original, powerful healing program created by Dr. Paul Eck.  Restoring homeostasis and correcting a maladapted stress response is crucial to the healing process.  Detox, for example, will happen when the body is ready for it.
The test results are prepared in the form of a very comprehensive report that explains in detail what is being tested, the actual results, extensive background information related to the findings and detailed recommendations for the patient based on the test results.  The test recommendations are both dietary and for a specific Nutritional Balancing protocol that is appropriate for your current state of balance.
In certain cases, I may need to adjust the recommended program to better suit your needs.  Regular re-testing about every 3 to 4 months reveals more information about your condition and assures that the nutritional program is always current and addressing your specific needs. It is this re-testing and updating process, along with the precise and targeted nutrient protocols that give Nutritional Balancing its unusual effectiveness.  Once the results are in, we arrange to go over them in detail and decide what therapies will best meet your needs and abilities.
In addition, any recommendations for Chinese Herbal Therapy will be discussed and implemented if appropriate.  Bioenergetic Scanning and Correcting is also an option, or it can be done on its own.  Regular communication is essential to succeed in implementing the therapies, to adjust for any special needs, and in coaching any dietary changes involved. This is done through telephone and e-mail contact as often as needed to resolve the issue or concern.  You will have unlimited follow-ups while working a program with me.
Scanning and Correcting the
Human Body-Field

The NES Health System is the first to be able to interpret the functional status of the Human Body-field. The bioenergetic scan detects an individual's HBF structure.
It determines which field Energy Drivers are under-powered, which Energy Integrators have become distorted, and a host of other vital pieces of energetic information relating to physical functions as well as mental and emotional processing. The scan also determines which Infoceuticals will bring the HBF back to its optimum condition.
It works like a radio tuner, scanning through many channels deciphering those which can be coherently received from those which have become distorted. In quantum physics, these interactions are seen as the effects of resonance.
In fact, resonance is the basis of homeopathy, emotional empathy, and many other phenomena. Peter Fraser's discovery and mapping of the HBF has made it possible to use resonance phenomena in a measured, scientific way. The purpose of the 'Infoceuticals' is to provide the information required to rectify distortions and return functional integrity to the HBF.
The NES Heath System detects and analyses the HBF structure, indicates which Drivers are under-powered, which Integrators have become distorted, and provides a host of other vital pieces of information relating to physical as well as mental and emotional processing. It also determines which Infoceuticals are required to bring the HBF back to its optimum condition. Infoceuticals provide the information required to correct any distortions and thus return functional integrity to the HBF.
Nutritional Balancing and Bioenergetic Correction work very well together and the combination can greatly improve healing as well as speed up the healing process.  However, the NES Health System can also be done on its own as the primary therapy.

To arrange for a long-distance NES Health bioenergetic scan and bioenergetic therapy, contact me.

For in depth information on biophysics, bioenergetic scanning and correction, read Decoding the Human Body-Field: The New Science of Information as Medicine, by Peter H. Fraser and Harry Massey with Joan Parsi Wilcox.
Every Healing Program Is Unique

Each person is unique and there is no single therapy that can address everyone's needs. For some, Nutritional Balancing  is all they need and they feel better very quickly.   For others, Bioenergetic Scanning and Correction may be the preferred approach.  Or the addition of Chinese Herbal Therapy,  special diets, and possibly some special adjustments and experiments may be required to get it just right.
In some cases, these methods may not be appropriate for the condition. Every therapy is specific to you based on your condition, needs and abilities.
If you would like to discuss the possibility of working with me to improve your health issues, please fill in the contact form. If you would like me to call you directly, include the best telephone number to reach you. Or we can correspond via e-mail to answer any questions you may have.