Echinacea's Many 
Health Benefits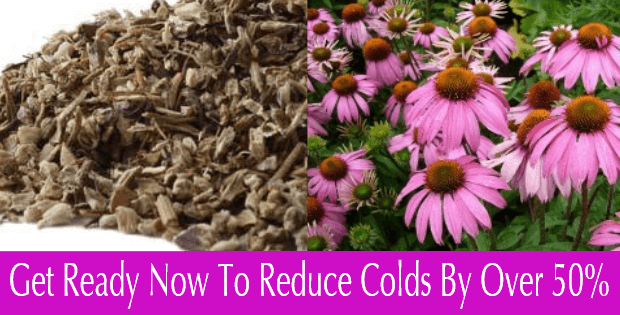 Don't Wait for Flu Season
The oldest Native American use for echinacea was as a painkiller.  It has been shown by the University of British Columbia that when consumed regularly echinacea effectively reverses and alleviates various types of inflammation. The National Institute of Health reports that it can even help with uveitis, or eye inflammation.
Inflammation is a well-known contributor to all types of acute and chronic pain and echinacea is recommended for all types of chronic inflammation including rheumatoid arthritis.  Native Americans used it for bowel pain, headaches, pain due to herpes infections, pain related to gonorrhea,  measles, sore throats, tonsillitis and toothaches.  Given echinacea's powerful benefits for infections, colds and flu, it is not surprising that it relieves the pain associated with infections of many kinds. 

Proven Effective Against Colds
Echinacea is a wildflower native to North America and has been used for over 400 years as a medicinal herb by the Great Plains Native Americans. Prior to 1950 and the introduction of antibiotics, echinacea was an esteemed medicinal herb.  A study published in Lancet Infectious Diseases and conducted at the University of Connecticut, performed a meta-analysis study that evaluated the results of fourteen studies on the effects of echinacea.   This research determined that echinacea cuts the chances of catching a common cold by 58 percent and reduces the duration of the common cold by almost one-and-a-half days.
German researchers have found the extract of echinacea to have anti-viral activity against the influenza pathogen. It increases the number of phagocytes, which are the type of white blood cells that "engulf" microbial invaders such as the flu virus.  In Germany, dietary herbs are regulated by the government, and the above ground parts of the Echinacea purpurea species are approved as a natural remedy for urinary tract infections, upper respiratory tract infections, colds and for slow-healing wounds.