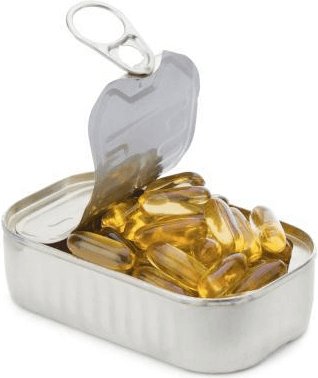 Omega-3 Sources
Omega-3 comes from both animal and plant sources.  Marine animals such as fish and krill provide eicosapentaenoic acid (EPA) and docosahexaenoic acid (DHA).  Flax seed, chia seed, hemp seeed, walnuts and a few other foods contain alpha-linoleic acid (ALA).  Most of the health benefits linked to omega-3 fats are linked to the animal-based EPA and DHA, not the plant-based ALA.  ALA is converted into EPA and DHA in your body at a very low rate, and only when there are sufficient enzymes.  The plant based omega-3s are fine to eat, but you will want to be sure to have fish, fish oil or krill oil to provide the animal forms.
In an unpolluted world, fish could provide all the omega-3s we need. Unfortunately, the vast majority of the fish supply is now heavily tainted with industrial toxins and pollutants, such as heavy metals, PCBs, and radioactive poisons.  The only real exceptions are wild-caught Alaskan salmon and very small fish like sardines. The highest concentrations of mercury are found in large carnivorous fish like tuna, sea bass, and marlin.
Independent testing has found that the average mercury concentration in canned tuna is far over the "safe limits" of the Environmental Protection Agency (EPA).  Farmed salmon contains only about half of the omega-3 levels of wild salmon. It may also harbor a range of contaminants, including environmental toxins, synthetic astaxanthin, and harmful metabolic byproducts and agri-chemical residues of GMO corn- and soy-based feed they are given.
Fish oil is an excellent way to enhance omega-3 fat intake. High-quality fish oils can certainly provide many health benefits but it is important to guard against oxidation of fish oil.  Another problem with fish oils are the digestive difficulties some experience when taking it. Burping the fish oil in an unpleasant way or having some type of indigestion are the main issues.  Life Extension Super Omega-3 EPA/DHA, Enteric Coated Softgels, 120-Count is a top quality fish oil with sesame lignans to guard against the lipid peroxidation that fish oil is easily subject to.  The enteric coating prevents the digestive disturbances, and it also contains standardized olive fruit extract, another powerful anti-oxidant.  (As an Amazon Associate I earn a small amount from qualifying purchases.)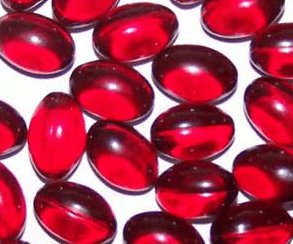 Krill oil has a rare marine-sourced flavonoid, astaxanthin, that creates a special bond with the EPA and DHA to make them more bio-available.  Astaxanthin increases krill oil's antioxidant potency to 48 times higher than fish oil. Krill are small, shrimp-like creatures that are an important food source in Asia. Krill harvesting is completely sustainable. Krill are the largest biomass in the world and can be found in all oceans. Antarctic krill, by far the most abundant, is under the management of an international organization of 25 countries known as the Commission for the Conservation of Antarctic Marine Living Resources (CCAMLR).
Life Extension Super Omega-3 Plus EPA/DHA With Sesame Lignans, Olive Extract, Krill and Astaxanthin, 120 Count  is a broad spectrum of omega-3s and contains a potent concentration of fish oil, olive fruit, and sesame lignans, plus krill and astaxanthin.  Life Extension Krill Healthy Joint Formula Softgels, 30 Count is an excellent source of krill oil for daily use.